Meet the Team at
Our Investment Advisor and Brokerage Firm
The following professionals are the lead contacts for each of our service areas.
Please hover on any team member's photo for their complete bio.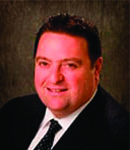 Investments
Nicholas H. Stonnington
Managing Member
Nicholas H. Stonnington
Nick has been a wealth advisor since 1983. He founded Stonnington Group in 2004 to better serve clients by offering them a platform for independent fiduciary advice. The Stonnington Group team manages client investments and advises on their businesses.
Nick was ranked #1 in Los Angeles by Registered Rep Magazine in 2002 for "America's Best Wealth Advisors." He is a sought after investment expert and has served as a frequent guest commentator on KFWB News 98 (Los Angeles). Nick's expert commentary has been featured in such publications as the Wall Street Journal, Los Angeles Times, New York Times, Investment News, and Investment Advisor. His research has been published in the Family Wealth Report and he has written articles on investing for numerous industry journals including currently, Worth Magazine.
He has presented at industry conferences on topics related to philanthropy and socially responsible investing, including at the Milken Global Conference.
Nick has served on numerous government commissions including the Los Angeles Fire & Police Pension Department (President of the Board), Los Angeles Fire Department and Los Angeles Planning Department. His philanthropic activities include serving on the national board of Girl Scouts of the USA, and the boards of The Music Center, LA Opera, United Way of Greater Los Angeles (Chair of Tocqueville Society), Los Angeles County Natural History Museum (board member until July 2015), American Friends of Salzburg Festival, Santa Barbara International Film Festival, Pacific Oaks College, Don Bosco Tech High School and co-chair of the San Marino Library campaign. His awards include Father of the Year, the Governor's Award from the Pacific Coast Circuit of the United States Polo Association and the Linfoot Award for his contributions to the sport of polo.
Nick is also the owner of Worktray, LLC, a business solutions platform that helps organizations implement human capital management solutions for workforce excellence; offering HR, Timekeeping, Payroll, Scheduling, Accruals, ACA Manager, Retirement, Benefits and more. (www.worktray.com)  He graduated from Dartmouth College in 1978.
Nick holds the following securities licenses: 4, 5,7, 24, 27,31,53,55,63 and 65.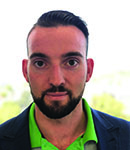 Client & Business Development
Nicholas Stonnington, Jr.
Financial Consultant
Nicholas Stonnington, Jr.
Nicholas joins Stonnington Group's wealth management team as a financial consultant with a focus on portfolio development and assisting clients with their financial goals and investment objectives.   His other responsibilities include business and client development; devising strategies to expand the depth and breadth of services Stonnington Group offers to its current clients and clients of the future.  His prior work experience includes working in wealth management at Bank of America Merrill Lynch where he gained fundamental knowledge of the financial services industry.  Additionally, he worked as a technology consultant in data management and network security for Oracle, a multinational computer technology corporation.  In addition, Nicholas has been part of several start-ups, both as a founder and an advisor.  Nicholas holds a B. A from the University of California, Berkeley in Economics which he obtained in 3 years.  Nicholas is conversationally fluent in Russian which he was able to obtain through his studies at U.C. Berkeley, his time studying abroad at Saint Petersburg State University (Санкт-Петербургский государственный университет), and his experience coordinating with Russian nationals in web and application development.
He holds the following securities licenses: 7 and 66.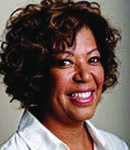 Compliance
Denise Evans, Esq.
Chief Compliance Officer
Denise Evans, Esq.
As its Chief Compliance Officer, Denise oversees compliance responsibilities for Stonnington Group's broker-dealer and registered investment advisor activities.
Denise has been in the financial services industry for over 20 years; serving all of those years in either a regulatory or compliance & legal capacity. She began her career in the securities industry in the Los Angeles District office of FINRA; working there for over 6 years, first as a senior investigator conducting regulatory investigations of complex sales practices matters, and subsequently as a supervisor of a sales practices investigative unit. While at FINRA, she served as FINRA's representative on a local Joint Regulatory Task force comprised of federal and local law enforcement agencies. She also served on several FINRA national task forces that developed procedures, training materials and tutoring programs for FINRA's examining staff.
She subsequently left FINRA to serve as chief compliance officer and general counsel for a regional full service independent contractor broker dealer and investment advisory firms, and, prior to joining Stonnington Group, for a boutique investment banking broker dealer firm; handling each firm's compliance, regulatory and legal programs. She has given presentations on the topics of anti-money laundering, broker-dealer regulation and securities law at local industry conferences and law school symposiums.
Denise holds a B.A. degree in Political Science from Wellesley College, and a J.D. Degree from UCLA School of Law. She also holds the following securities licenses:  7, 24, 53, 65, 79 and 99.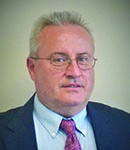 Finance
Attila Soos
Chief Financial Officer
Attila Soos
Attila Soos is the Chief Financial Officer and oversees all financial activities of the firm. Attila oversees the preparation of financial reports, accounting duties, budgets, business banking, audit functions and economic forecasts.
He joined Stonnington Group from The Seidler Companies Incorporated, where he was the Controller and managed the accounting department. Before Seidler, Attila worked in the Los Angeles ofice of Deloitte & Touche, LLP, and the Boston Group. He was a member of Deloitte's audit team, providing audit services for clients in the financial services sector in Southern California. He has also previously worked for public accounting firms in Vancouver, British Columbia.
Attila is also currently the CFO for Worktray, LLC, the Stonnington Family Office, and Amandine LLC.  During Nicholas Stonnington's ownership of QBI, LLC, Attila was the controller of that company.
Attila is currently an active member of CPA Canada (Chartered Professional Accountant). He obtained his accounting designation as a Certified General Accountant from the Vancouver chapter of Certified General Accountants Association of British Columbia, where he conducted his studies in accounting and finance between 1991 and 1996. He also has a Bachelor of Science degree from University of Cluj Napoca, Romania.
Attila holds the following securities licenses: 4, 7, 24, 27 and 63.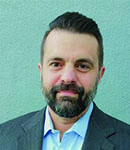 Operations
Alex Zepkowski
Client Services Representative
Alex Zepkowski
Client Services Representative

Alex is a Client Services Representative and Operations Specialist with the Stonnington Group. Prior to joining Stonnington Group, Alex worked in Client Services at Rydex Investments, a mutual fund company in Rockville, Maryland.
He attended the University of Miami in Coral Gables, FL, where he earned a Bachelor's degree in Finance.  He is currently studying for his CFP designation.
Alex holds the following securities licenses: 7 and 63.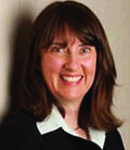 Private Assets
Victoria K. Warren
Director of Alternative Assets
Victoria K. Warren
Director of Alternative Assets

Victoria Warren manages due diligence, financial analysis, accounting, and investor communications for private assets at Stonnington Group. Victoria has a broad range of financial management experience working for a wide variety of organizations from start-up companies to large institutions. Her experience includes financial analysis, strategic planning, and financial operations management.
Prior to Stonnington Group, Victoria managed budgeting and cost estimating for Valley Crest, managed construction funding and financing for a $1 billion capital program at the University of California, Los Angeles, and managed financial planning and analysis in the retail industry at both Kids Mart and Contempo Casuals. Victoria started her career as a research analyst at William O'Neil and Company, publisher of Investor's Business Daily newspaper.
Victoria holds an MBA® in Finance from the University of Southern California, where she was on the Dean's List and received a fellowship based on academic merit. Victoria also holds a BA in Mathematical Economics from Pomona College, where she graduated with Cum Laude honors and won the Lorne D. Cooke award for academic achievement in Economics.
Victoria is a board member of Orion Data Analysis Corporation, a Stonnington portfolio company, and is an advisor to Community First Initiatives, a nonprofit supporting sustainable development in Cambodia.